Every manufacturer's goal is to have a zero-defect production line, but OEMs and their suppliers alike know that problems are inherent in any manufacturing process. What's important is that OEM suppliers have a sound quality process to minimize defects and accept responsibility when problems do occur -- key factors to consider when selecting a quality metal stamping supplier.
#1. Does the Stamper Exceed Standard Quality Expectations?
Quality certifications from the International Organization for Standardization (ISO) are typically the first requirement for quality assurance. Check to see which certifications the stamper has received and verify they are up-to-date.
A metal stamper that truly values quality will not just meet the standards but live them. The metal stamper should be able to prove that it operates a total quality assurance program that starts at the beginning of part design and prototyping and carries through to the end product and packaging.
A quality-minded metal stamper should have robust launch and qualification processes to:
Ensure that correct tooling parameters are established from the outset
Define control plans
Verify that the process is stable by conducting initial capabilities studies
Confirm consistency of production runs on a continual basis
Perhaps most important is a prevention-focused quality control process with continual monitoring and detection systems to spot problems early on. Quality-minded metal stampers use automated inspection equipment, such as in-die sensors and video inspection systems to ensure consistent quality. They also use statistical process control systems to track and analyze variability in the manufacturing process and to monitor manufacturing statistics as they happen, in order to spot trends and identify unacceptable variances.
Although it may seem obvious, quality can also be observed by visiting the manufacturing facility. For OEMs, it is important to see first-hand how quality control is implemented throughout the metal stamping process.
#2. Does the Stamper Notify and Accept Responsibility for Quality Problems?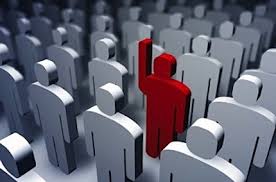 Even with sound quality processes in place, quality problems do occur from time to time. OEMs want to be alerted when quality problems do arise and expect their suppliers to take responsibility for their part in the process. It is best to find out how the metal stamper handles quality issues before initiating a project.
According to the Precision Metalforming Association (PMA) 2012 Survey, the top 10% of metal stampers experience virtually no customer rejections of parts shipped (0.01 percent), while the average percentage of rejections among the remaining 90% of metal stampers is much higher (0.53). This statistic demonstrates the importance of selecting a top-tier quality metal stamping supplier.
These are just two of the many quality indicators to consider when selecting a metal stamping supplier. For more insight, download Kenmode's eBooks: "A Checklist for Quality: Seven Questions to Guage Quality in Metal Stamping Suppliers" or "Ten Quality Indicators for Selecting Metal Stamping Suppliers - A Guide Designed Specifically for Medical Device Manufacturers."